Your photo is a vital part of your application. If the image you supply is not suitable, the system will not process your application.
Take fresh photo with a digital camera or Mobile and modify the format to meet the technical requirements.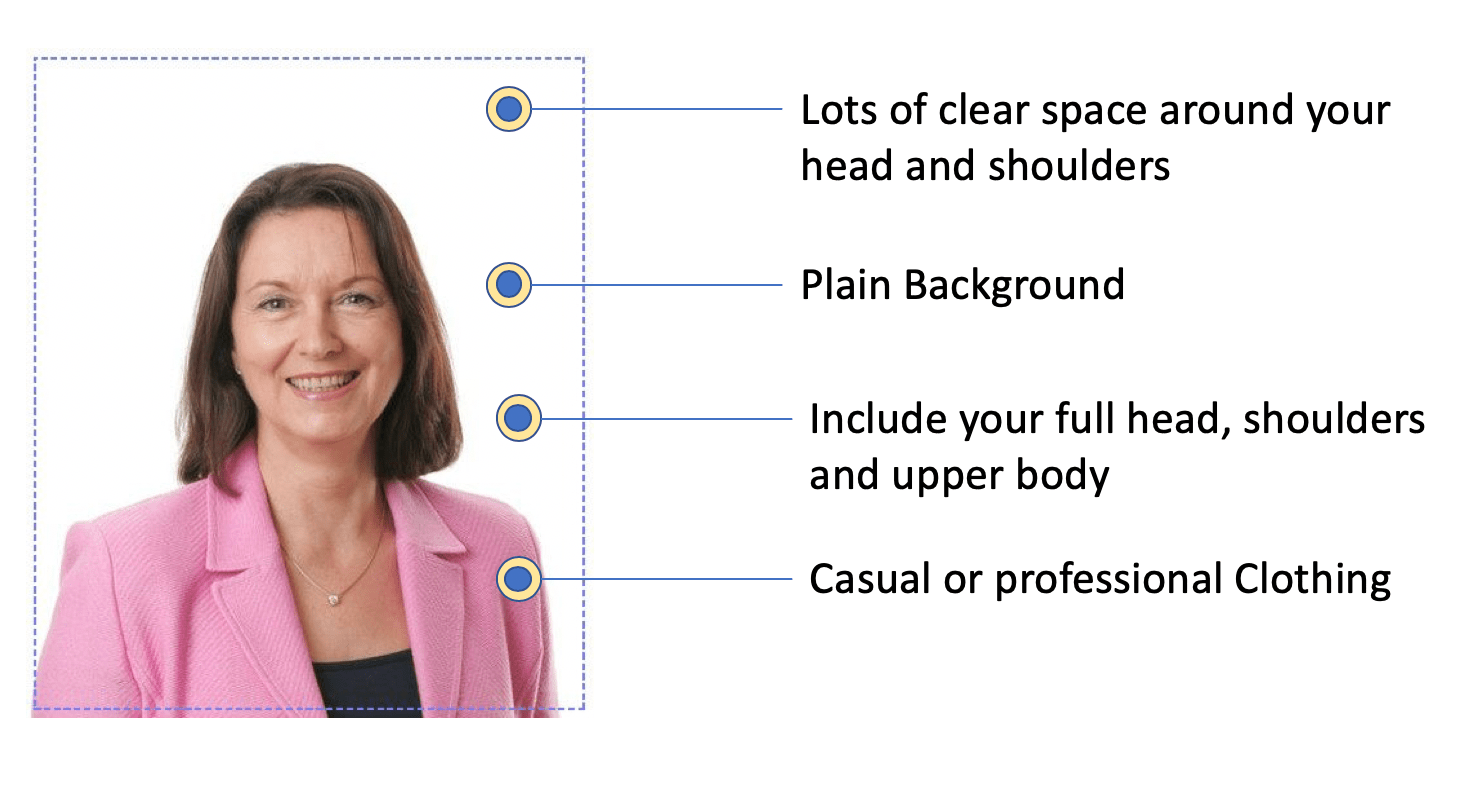 Photo must: 
include your full head, shoulders and upper body
facing forward and looking straight at the camera
have a plain expression and your mouth closed
have your eyes open and visible
not have hair covering your eyes not have any headwear (unless it's for religious or medical reasons)
have lots of clear space around your head and shoulders
be taken against a plain background (for example, light grey or cream)
not have any shadows on your face or behind you
Attire, clothing, dress code: Casual or professional preferred. T-shirt and fancy jackets are not permitted. 
Minimum acceptable dimensions are 600 x 600 pixels.
Maximum acceptable dimensions are 1200 x 1200 pixels.
Format : jpg, jpeg, png
Personal branding is absolutely crucial to career development in the internet age. So the importance of having a good and professional-looking profile picture can't be understated. It should always be fresh and professional.